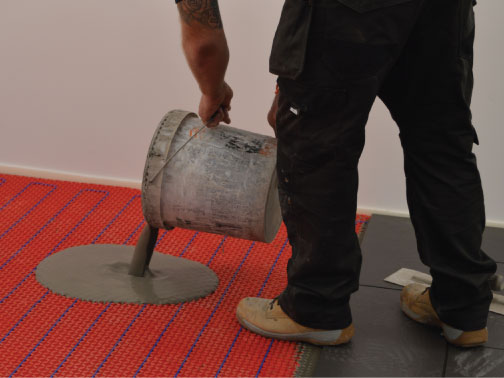 Bamboo flooring is often considered a hardwood, but in fact, it is not a wood product at all. Bamboo is a member of the grass family that is super strong, grows fast, and can be harvested every 4-5 years. The bamboo used in flooring is produced primarily in China and is called Moso bamboo. Once the roots break ground, the plant can grow 90 feet tall in a few months, growing more than 4' a day. Bamboo flooring is made by slicing the tube vertically and horizontally, depending upon the desired final appearance. The 3 types of bamboo flooring are:
Vertically laminated
Horizontally laminated
Strand woven
Strand woven is made from the leftover pieces of the bamboo after it is cut. The remnants are covered in resins and compressed under high heat and pressure, much like engineered wood panels. Once made into flooring, they are two to three times harder than the vertical or horizontal planks. Strand woven bamboo is one of the hardest natural floor coverings available.
Benefits of Bamboo Flooring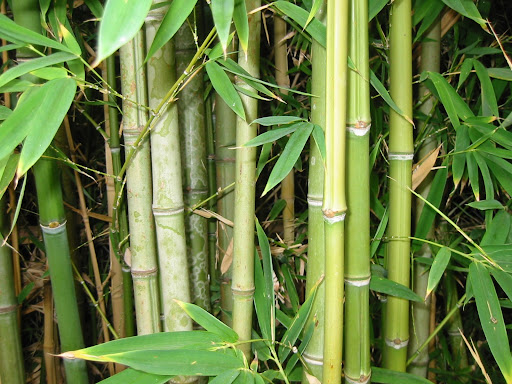 Availability
Bamboo is available in almost every part of the world, but the primary source of the plant used for bamboo flooring is from Southern China and Taiwan. The Mosa bamboo plant grows 40-60' tall in the first year and will reach a diameter of 6" by the fifth year. In addition to its fast growth properties, Mosa bamboo can grow in soil conditions that many farmed products cannot survive in:
Poor soil
Lack of water
Lack of fertilizer
Given its resilience to the elements, bamboo grows faster than any other plant on the planet.
Durability
Properly maintained, bamboo floors have been known to last 50 years. However, considering the normal wear and tear a family can subject a floor to, it is still reasonable to expect 20-25 years from bamboo flooring. One reason that bamboo is so durable is that as it matures, it takes on the characteristics of a hardwood tree, but with greater stability. It is so strong that bamboo is used to make furniture, houses and even bridges.
Aesthetic
Bamboo is loved by homeowners and designers alike because of the variety of interior schemes it can complement. It can be used in its natural state, which is a golden honey color, or it can be darkened through a process called carbonization, where the strands are steamed under high temperature, causing the sugars and starches in the plant to darken. Bamboo can also be stained to match the most popular shades.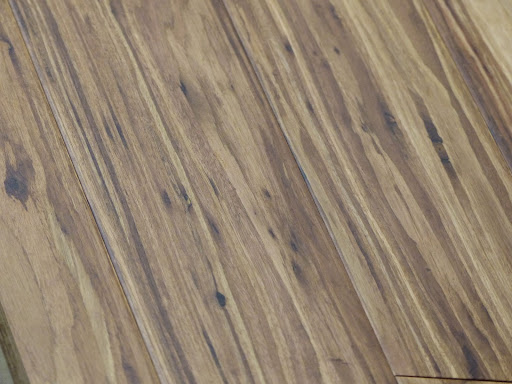 Sustainability
Anyone that has ever seen a stand of bamboo growing knows that it is almost impossible to get rid of it. In the case of flooring production, that is a good thing. Instead of requiring new plantings every year, the plant reproduces from rhizomes that spread underground and produce new roots. This means 20-25% of the crop can be harvested every year and still leave an abundance of bamboo for future generations. This is why bamboo is one of the most environmentally-friendly building materials available.
Bamboo is a Great Option for Flooring Over Radiant Heat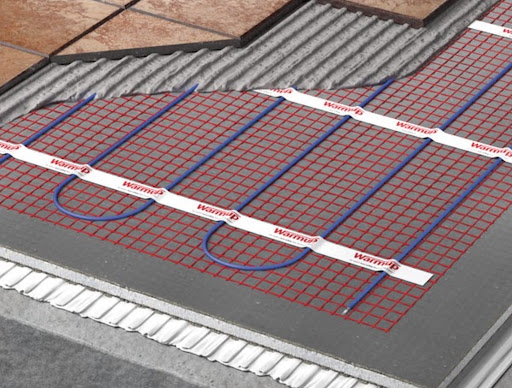 Unaffected by Radiant Heating Temperatures
Another advantage of using bamboo flooring over a radiant heat system is that it is unaffected by the normal temperature range of radiant heating. The ideal temperature for most wood flooring is no higher than 84-85 degrees. The typical operating temperature of radiant heat systems is 75 – 80 degrees, making bamboo an excellent flooring option.
Resistant to Humidity Fluctuations
Generally speaking, heat is not the reason that most wood flooring fails; moisture in the wood is. If the moisture content of wood flooring is too high, the planks can cup and warp as the moisture escapes. Since bamboo is a grass and not a wood product, it is naturally resistant to moisture fluctuations.
Combine Bamboo Flooring with a Warmup Radiant Heating System
It's clear that bamboo flooring is one of the best options to install over a radiant floor heating system, but you need to choose which system works best for you. Warmup has been designing electric underfloor radiant heat systems for over 25 years, and their innovative products are used in over 70 countries around the world.
When installing, it's best to utilize the sleeper method by adding wood sleepers to nail the flooring into so the heat system isn't damaged during install.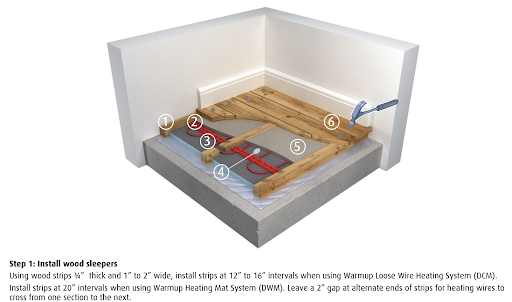 Many contractors have preferred Warmup's foil heating system for their floating floor installations over a wood subfloor, but we also have other options available. Our systems are easy to install, and when coupled with a Smart thermostat, give you complete control of the comfort level in your home. Whether adding a room to your home or building a new home, contact us today for a quote, and find out how Warmup can help you design a great heating solution.
---