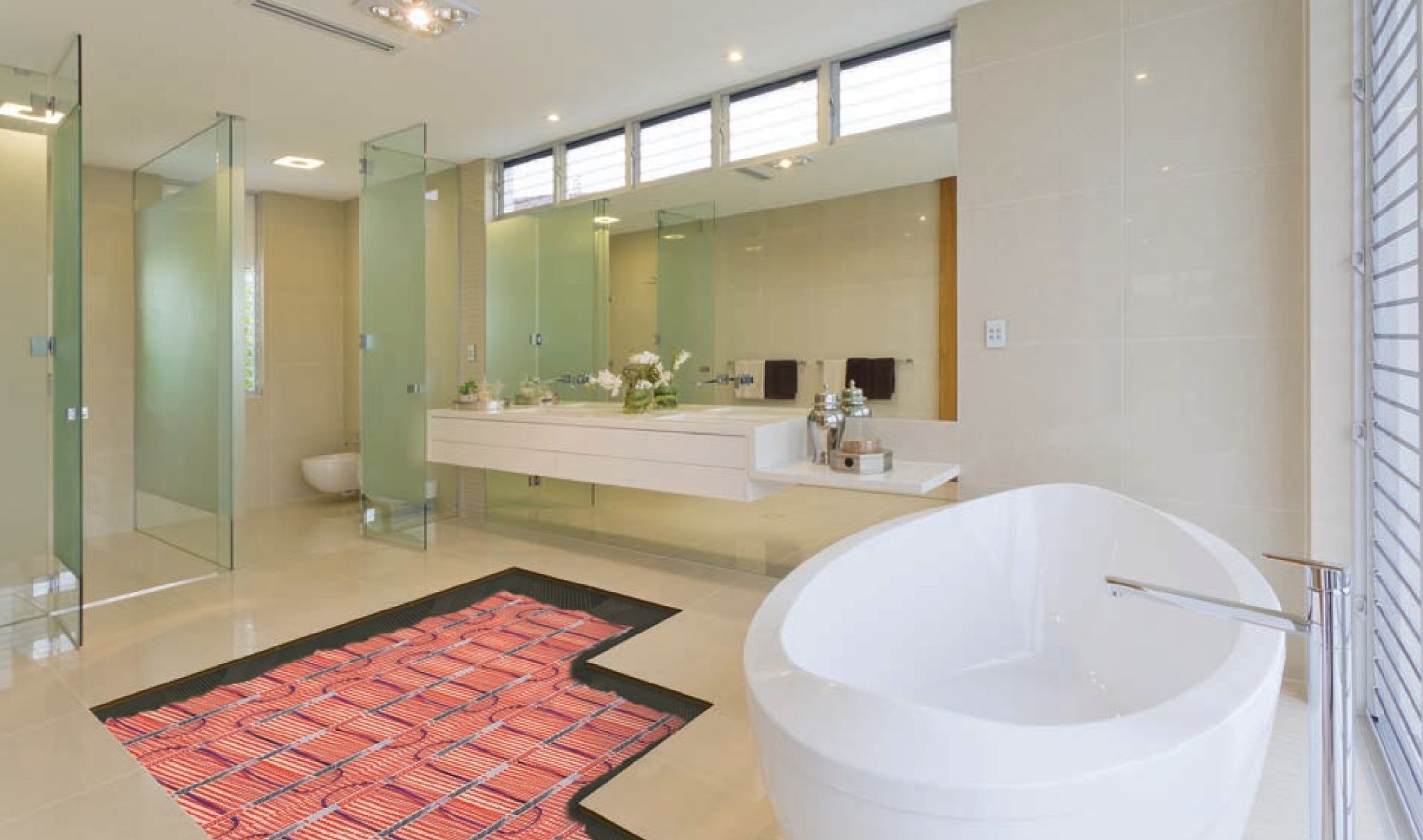 When it comes to heating a space, bathrooms are unique because they easily feel the cold in the fall and winter months. Add the increased humidity, damp towels, and cold tile floors, and what should be a pleasurable experience can end up being a race to get the hot water going in the shower before your teeth start chattering from the cold.
Fortunately, there are ways to take the chill off, that won't break the bank or cause your monthly utility bills to skyrocket. In this article, we are going to look at the 6 best heating options for a bathroom.
6 Unique Bathroom Heating Ideas
1. Wall Heater
Electric wall heaters are similar to space heaters, but they are generally a permanent installation. They can be 120 or 240 volts depending upon the heating requirements for your bathroom and should be installed by a licensed electrician. It is mounted in the wall and will provide reasonably priced supplemental heat for your bathroom. Most models have thermostat controls and some also have timers. These heaters are spot heaters and often require that you overheat the area where the wall heater is installed in order to provide adequate heat at the other end of the room.
2. Heated Towel Rack
Another bathroom heating option is an electric heated towel rack, sometimes called a heated towel rail. Often thought of as just a way to dry and fluff your towels, they can also add some warmth to a small bathroom. These units are most often a permanent fixture and are made to be an attractive addition to the room, however, they are not as efficient as other modes of heating. Similar to space heaters in their energy use, they operate by heating up coils inside the tubing and radiating heat outwards. Usually operated by a switch, they can be left on continuously to avoid the warm up time (5-30 minutes), but that adds to the expense of operation. The bulk of the warmth is located at the towel rack itself.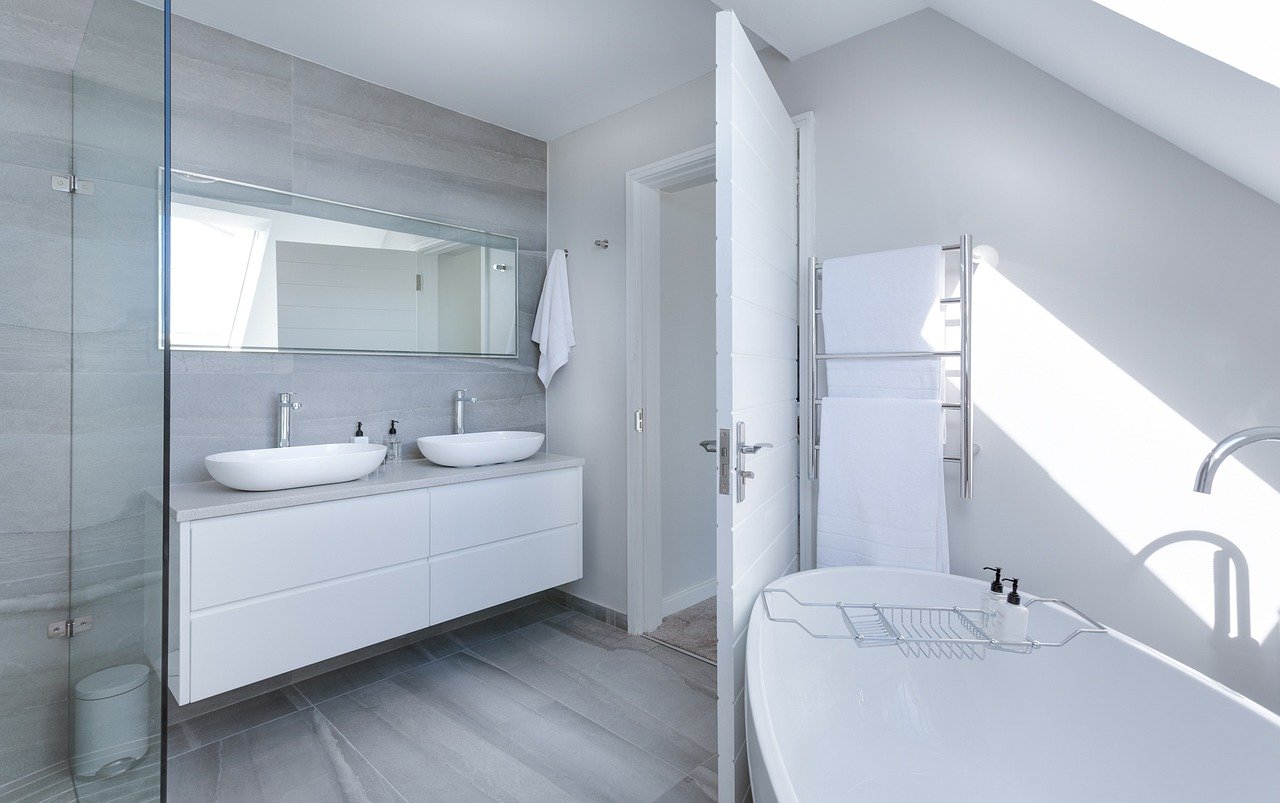 3. Heating Lamps
Heat lamps actually utilize infrared radiation to heat the people and objects directly below them. Usually sold in 100 or 250-watt sizes, this is the least expensive way to add some heat to your bathroom. You may need to have an electrician add a circuit in order to use a 250-watt bulb. Another option for this type of heating is the combination of a heat lamp and vent fan. The downside of a heat lamp is that the heat is primarily available directly below the bulb. This means you will need to have the bulb situated closely to the shower and vanity area to provide the maximum heat for personal comfort levels.
4. Natural Light
Natural light provides Vitamin D for our bodies, helps reduce the production of harmful bacteria and organisms, and can be an added heat source in the bathroom. It may only add a degree or two to the room temperature, but it's an excellent benefit in addition to making the room bright and cheerful. TheThe additional light also improves the visibility in the room.
5. Convection Heater
A convection heater pulls in cold air from the room, heats it with a heating coil or by drawing the air across an oil-filled element, and then blows it back into the room. They come in a variety of shapes and sizes from small ceramic tile heaters to larger oil-filled, fan-driven models. Some models are wall-mounted but many are portable. Convection heaters produce uneven heat in a room; the area closest to the heater will be the warmest.
6. Radiant Floor Heating
Radiant floor heating is an excellent option when your goal is to provide balanced warmth across the entire bathroom, from the floor up. The heat source is below the floor, out of sight, sight, and operates more efficiently than most other options. The source can be electric or hot water. It is an excellent choice during a remodel.
The Ideal Bathroom Heating Solution
Radiant heating provides a number of advantages as a bathroom heating solution, and Warmup is the world's best-selling electric floor heating brand.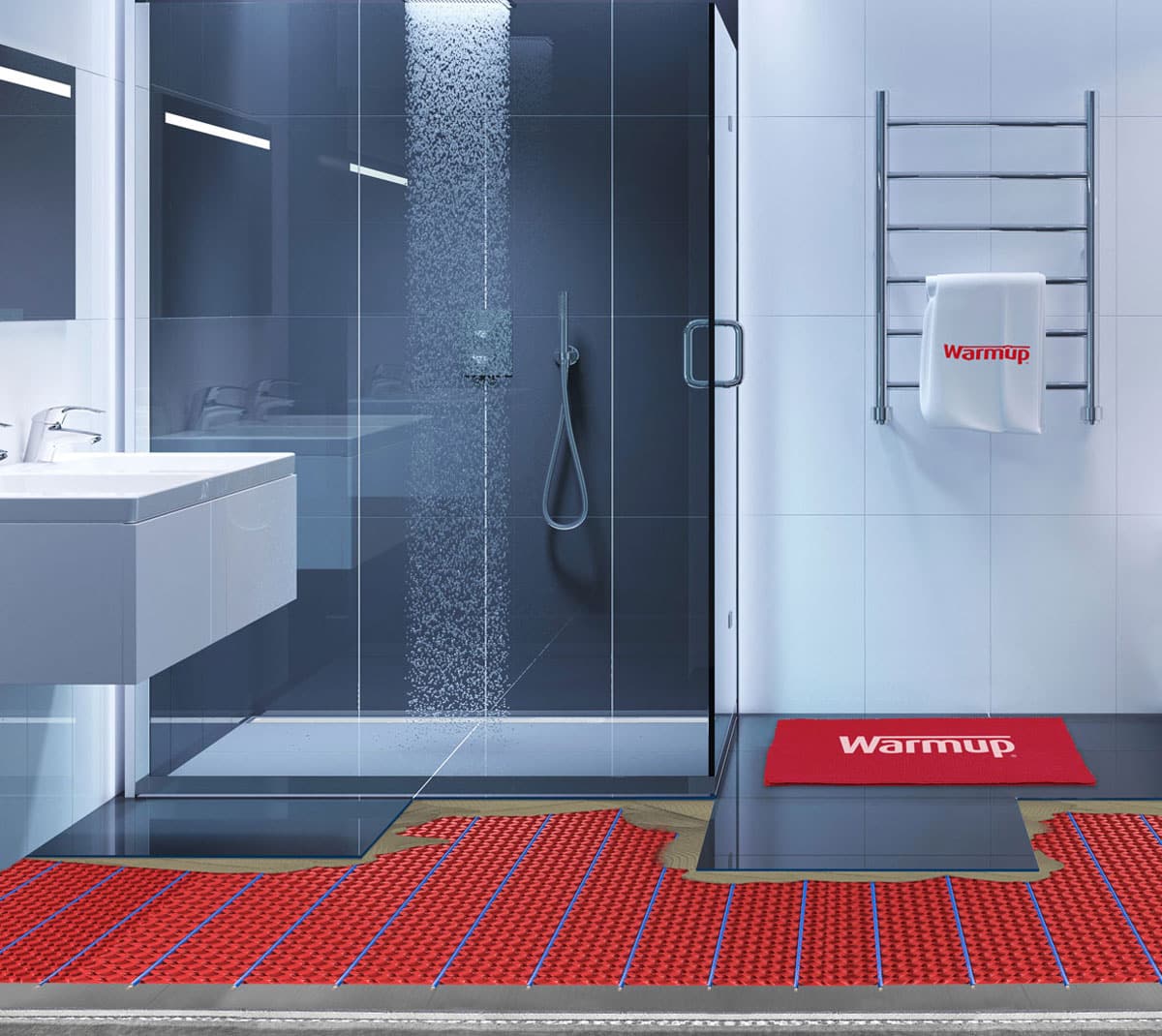 Low Cost
The price of a primary heating system does not reflect the cost to operate. An electric radiant floor heat system will have a higher price than a ceramic heater, but it will produce heat at a fraction of the cost and will last for decades.
Comfortable
Underfloor radiant heat is extremely comfortable since the room temperature is warmed from the floor, and the heat moves up. RadianntRadiant heat works like the SSun by heating through electromagnetic waves. Forced air heat – such as convection heaters and heat pumps – heats the air and then blows it around the room, creating hot and cold spots.
Safely Dries the Floor
Getting water on the floor in a bathroom is inevitable, and itit can be a safety issue. Radiant floor heating keeps the floor at a slightly higher temperature than the air above it, meaning any moisture accumulation on the floor is quickly dried up naturally.
Year-Round Efficiency
The beauty of Warmup's radiant floor heating system is that it isit is zone controlled by a smart thermostat. You can set the system to turn on right before your normal shower time and have it turn off right after. Instead of heating thethe whole house just to get the bathroom warm, you only need to provide heat wherewhere you are. This saves on monthly utility bills and increases the life of your home's main heating system.
No Maintenance
Warmup electric radiant floor systems are maintenance-free. There are no fans to break, no filters to replace, and no ductwork that can gather dust, lint, and dander.
Discreet and Stylish
Best of all, our radiant floor heating systems are completely out of sight. No need to worry about where to install a wall unit or how much noise it will make because the system is silent and hidden. Everyone loves a warm floor in the bathroom.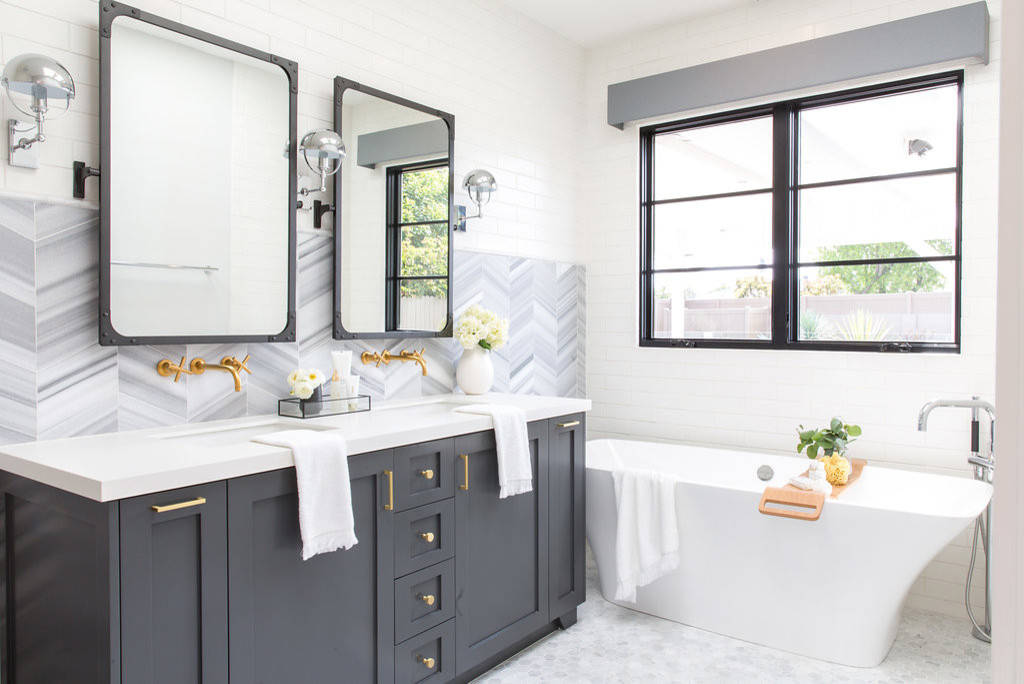 Warmup Radiant Electric Floor Heating Systems
Warmup providesprovides heating solutions for remodeling a room as well as heating an entire home or office building. Our systems have been designed to work under every type of flooring, including carpet, LVT, and real wood.
Contact us today to get a free quote and see how radiant floor heat can open up the design options for your home or office.
Heated Floors
Floor heating is the modern heating solution – creating the perfect temperature, making you feel warm and comfortable from the moment you enter the room.
Quote Selector
---