It can be challenging to find time to go to the gym, especially when you have to drive out of your way to get there. Add lousy weather, overtime at work, family obligations, and government lockdowns to the list, and going to the gym can become impossible.
Garage gyms have always been popular, but now they're gaining even more popularity. In fact, 60% of people who were forced to work out at home during the pandemic enjoyed it so much that they canceled their gym memberships for good in favor of at-home workouts at their home gym.
There's no denying the convenience of having a home gym in your garage. However, garage gyms present a few hurdles, the most significant of which is temperature control.
Getting yourself motivated to work out is often a task in and of itself. Add frigid temperatures to the mix, and it's easy to talk yourself into skipping the workout altogether. So, how can you insulate and heat your garage gym so that it's comfortable year-round?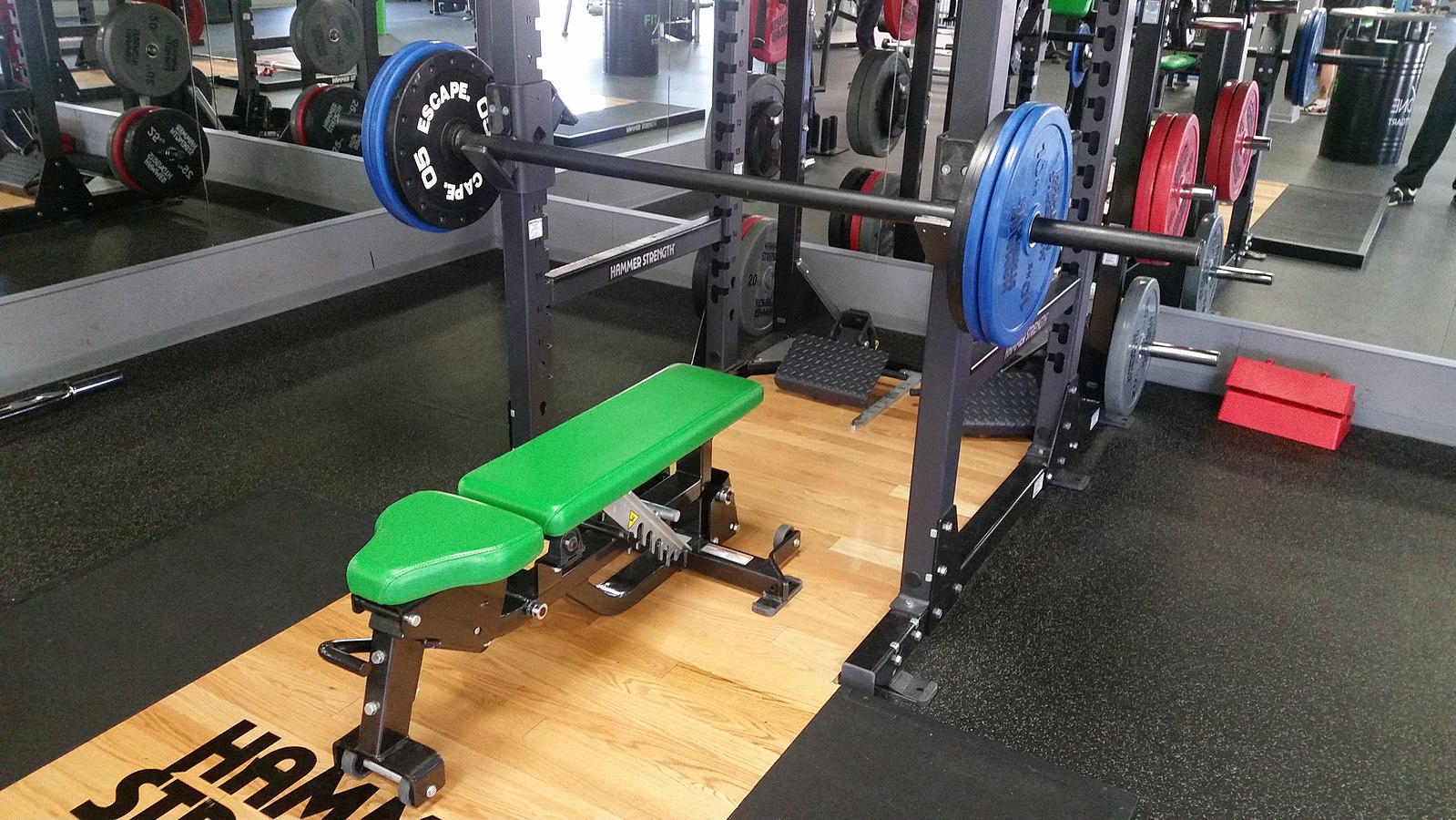 How to Insulate a Garage Gym
Insulation is the most crucial aspect of keeping your garage gym warm throughout the winter. It doesn't matter what you do to heat the gym if the garage isn't insulated, because without insulation, the heat will just escape the garage and the cold air will make its way inside.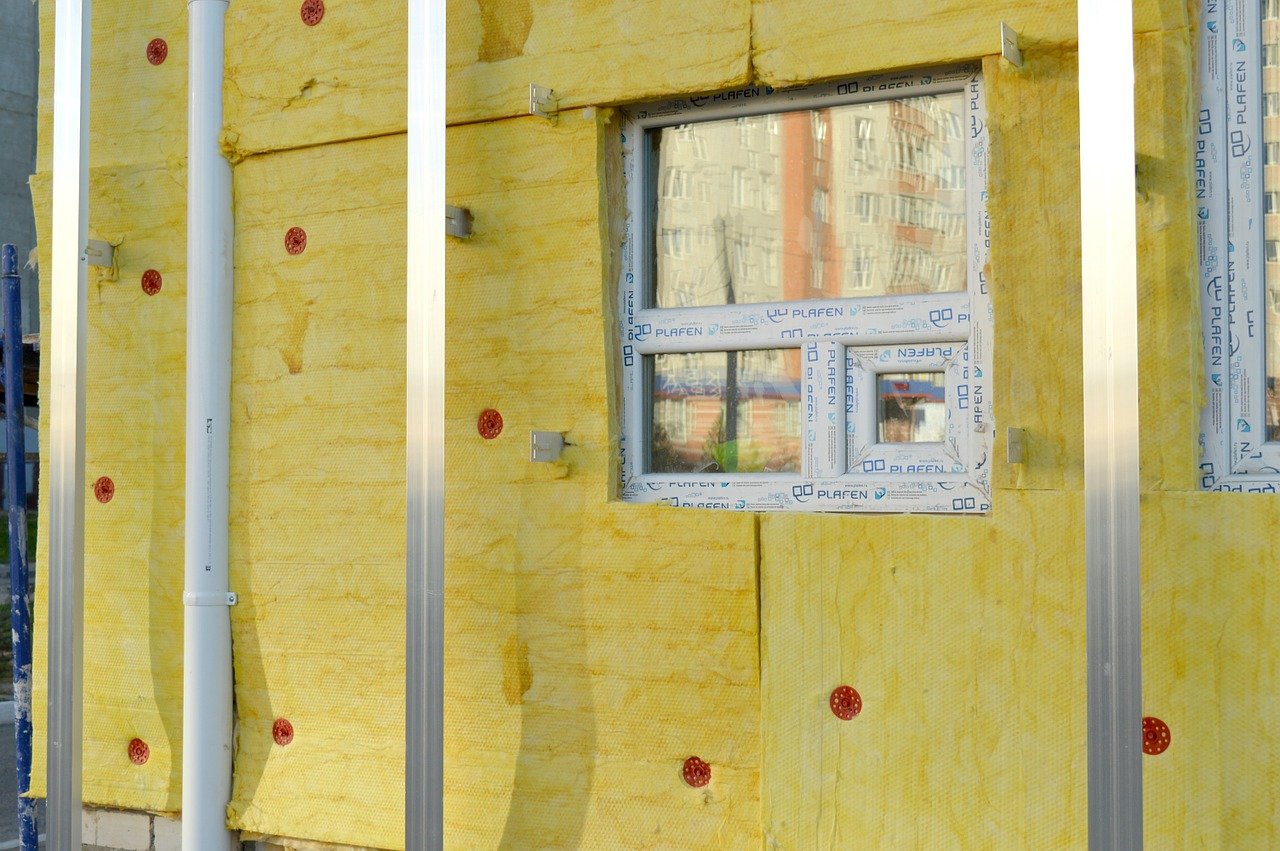 You might be able to make it relatively comfortable for a short period without insulation, but you're going to have to crank up your heater (and electricity bill) to do it. Even then, you won't be obtaining optimum temperatures.
To insulate your gym, start by choosing an appropriate and insulative floor type. Concrete floors aren't going to cut it. Instead, opt for something like carpet tiles, laminate, or tile.
Then, you want to make sure to insulate all the areas prone to air leakage. These areas include:
Garage Door
Windows
Walls
Other Doors (if applicable)
Once you've ensured all these areas are insulated and properly sealed to minimize the outside air coming in and the inside air coming out, you'll be ready to turn on your heat source.
How to Heat a Garage Gym
There's no shortage of options when it comes to choosing a heating method for your garage gym. Here are the top choices (including their advantages and disadvantages):
Radiant Electric Heaters
Radiant electric heaters are simple to buy and install. They're perfect for heating small spaces, like a garage. Radiant heaters use infrared technology to warm people and objects instead of warming the air, so they can be an incredibly energy-efficient option.
For a frame of reference, many modern space heaters are radiant electric heaters. The downside to this option is that these heaters can take up space, often require higher voltage outlets, and there are also some safety concerns, especially with leaving the heater on and unattended.
Gas Heater Systems
Gas heaters use gas to run, and they can do a great job at keeping a garage warm. However, most gas heaters are permanent fixtures, so they can't usually be moved once you install them. Gas heaters are generally safe, but you'll need to ensure the installation is done correctly and that you have vents if the unit requires them. You'll also need a gas source.
Wood Stoves
Wood stoves are simple and cheaper than most automatic heat systems. You simply fill the stove with wood and let it burn to heat the garage. However, this option has some notable downsides.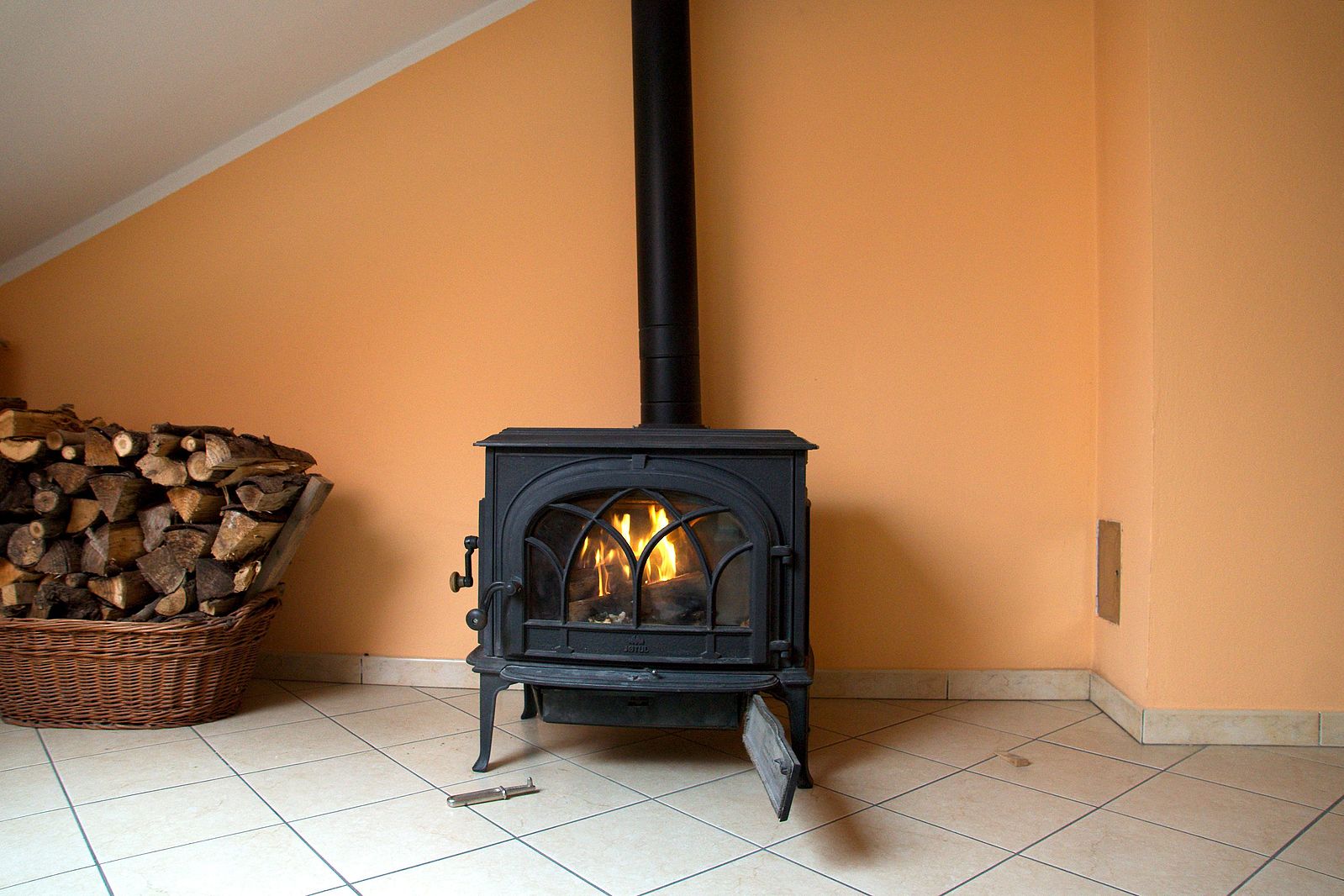 For one, it's going to take up a bit of space because it requires some clearance for safety. It also involves a lot of maintenance and will require you to burn and stoke the flame manually. It's also unsafe to leave these heaters unattended, so you'll only be able to use them while you can keep an eye on the heater. You're also going to have to figure out ventilation to keep the garage from filling with smoke.
Radiant Floor Heating
Radiant flooring is a terrific option that's installed beneath the floor of your garage or within the concrete. It doesn't take up any space, which makes it aesthetically appealing as well. It's also energy-efficient and safe to run at all times.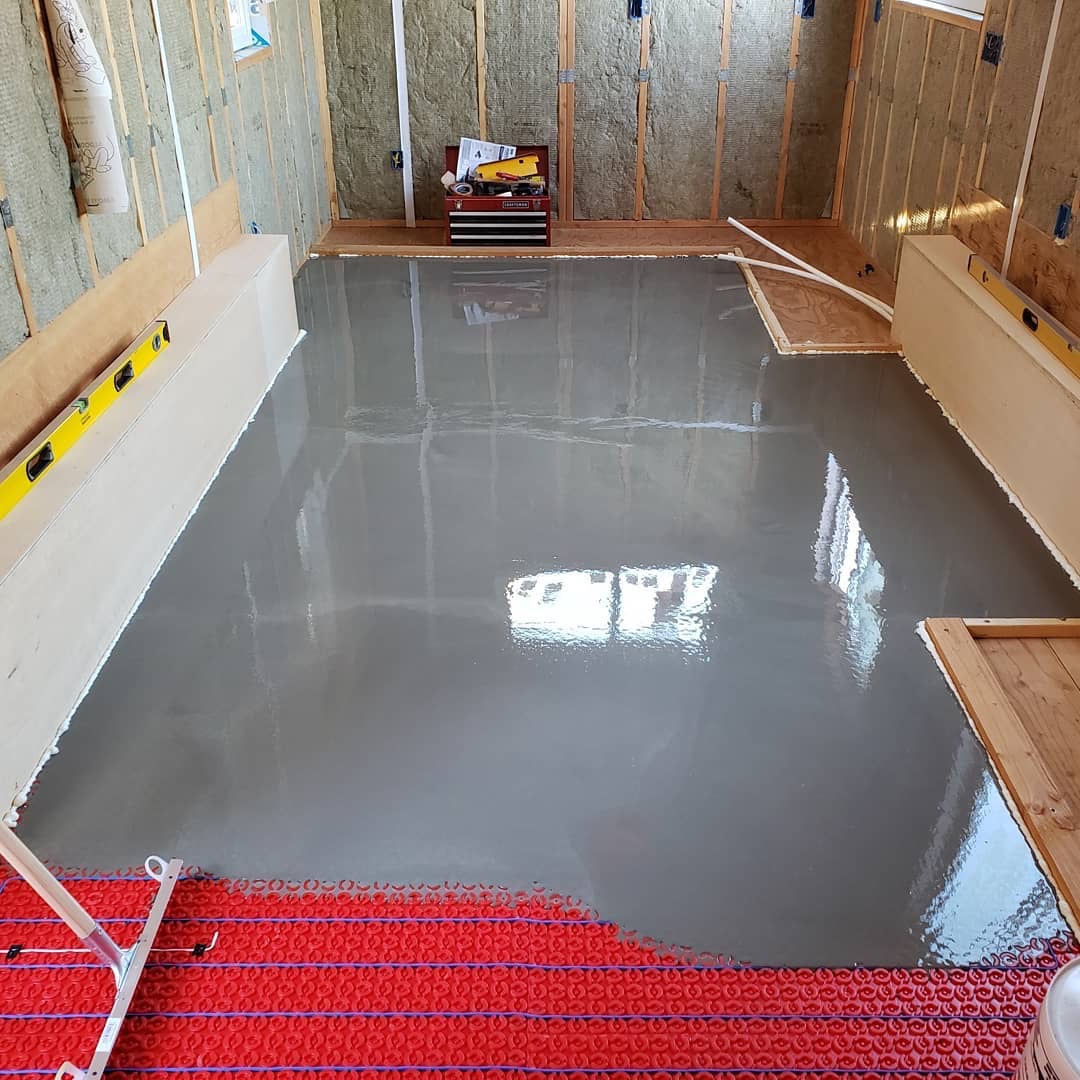 The only thing to remember is that this type of system will need to be installed when you can install new floors on top of it, or during slab pour, so it can be a bit more expensive initially.
Other Benefits of an Insulated Garage with Radiant Floor Heating
Out of all the options, a radiant floor heating system ranks supreme in comfort, style, safety, and efficiency. A radiant floor heating system will keep the garage comfortable and evenly heated during the harshest of temperatures.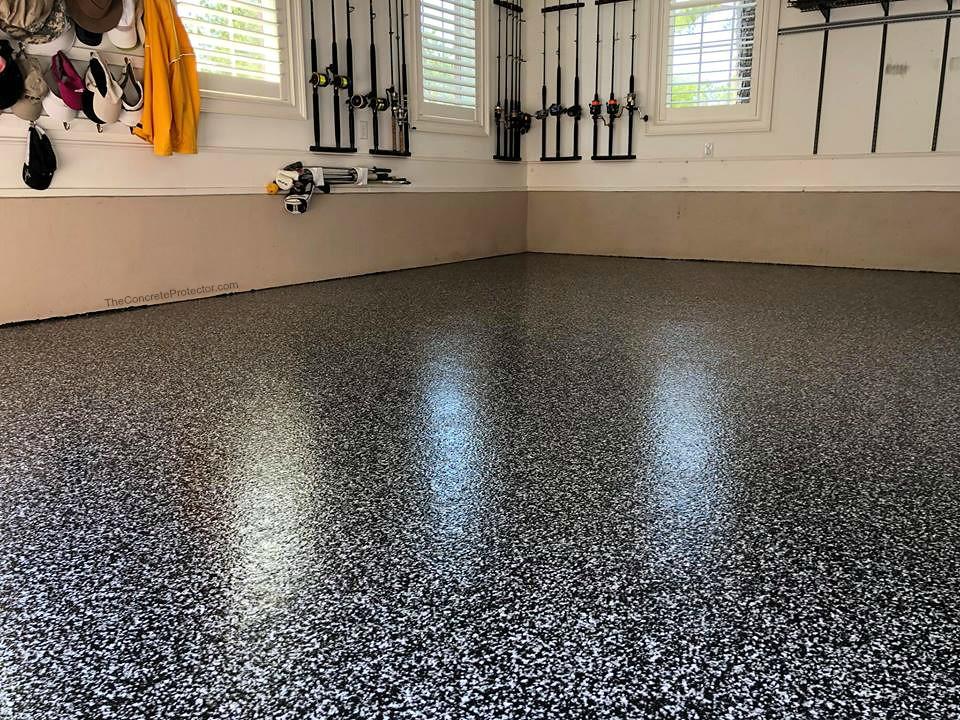 Radiant heating systems use thermal radiation to heat spaces, making it possible to heat up your garage sooner and at a lower temperature than the other options, which saves you even more in energy expenses. Radiant heating heats from the ground up about 6′ into the room making it a very efficient option for spaces with tall ceilings to minimize heat loss.
Radiant Floor Heating Systems for Garage Gyms from Warmup
Warmup is the premier leader in radiant floor heating, offering an array of solutions to fit your unique goals and needs for your garage gym.
If you're ready to get started with an energy-efficient heating system that excels in comfort and style, contact us today, or get a free quick quote now.
---