Electric floor heating is becoming very popular in the US, and not just among the wealthy. Once you've experienced the luxurious comfort of a heated floor, your immediate response is likely to be: "I want that in my house!" However, the options can be confusing. Baseboard heating is known to be inexpensive, but is it the right solution? Advances in radiant floor heating technology have made underfloor systems affordable for most homeowners, so maybe that's a better way to go?
Answering the following questions can help:
Do you need supplemental heat in a specific area or are you looking for a system that will efficiently heat your entire home?
Can you replace your existing flooring or do you have to leave it installed?
Radiant floor heating and baseboard heating both have pros and cons. At the end of the day, comfort, efficiency and long-term operating costs should guide your decision.
What is Radiant Floor Heating?
Radiant floor heating utilizes a series of heat cables that run below your finished floor to provide a silent, safe and evenly-distributed blanket of heat across the entire room by convection and radiation. Unlike conventional HVAC units that blow hot air around the room, along with all of the dust and allergens in the air, electric radiant heat doesn't require noisy fans or any mechanical equipment to move the heat. Hot air naturally rises from the surface of the floor, heating the entire room at the same time without leaving uncomfortable cold spots.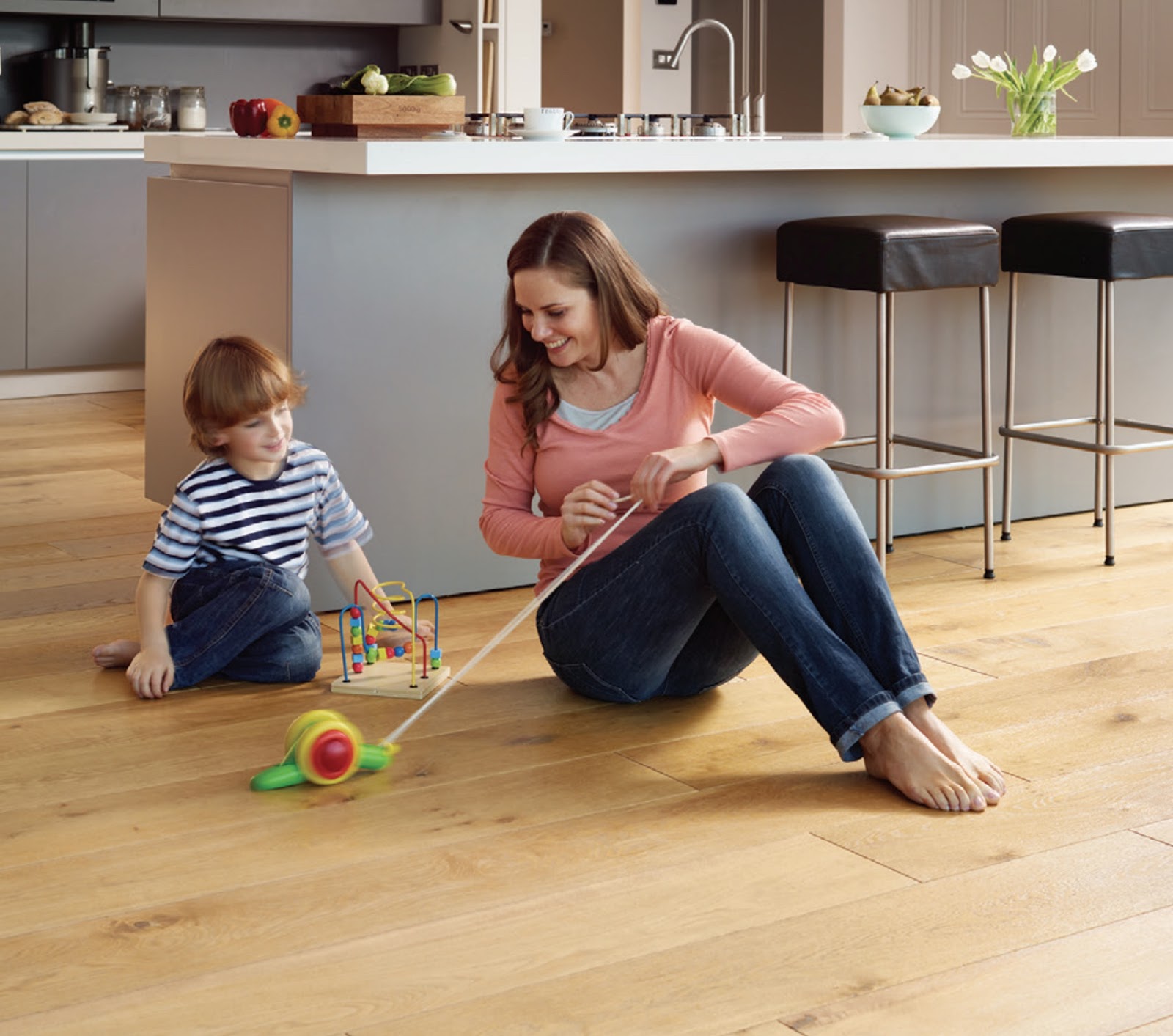 Installation
The electric system is the most popular underfloor heating option and would normally be done by a professional, though an experienced weekend warrior could handle the installation. Most of the materials needed can be shipped to your local distributor and depending on the size of the job, could be completed in 1-2 days.
The process involves installing a heat mat on the sub-floor which serves as a guide for running the electric wires through. You'll need to use a meter to make sure the cable connections are sound before covering the mat and wires with leveling cement. Once dry, you can install the finish flooring, connect the system to a GFCI circuit, and it is done.
Benefits
Electric radiant floor heating provides many benefits compared to other types of heating:
1. It uses less energy. The entire room is evenly heated from the ground up, requiring less energy to reach optimal temperatures.
2. There are no cold spots.
3. Little energy is lost since there are no ducts.
4. Rooms heat up faster and at lower temperatures than regular systems.
5. Long-term operating costs are reduced due to these efficiencies.
6. Some can operate with solar power making them eco-friendly.
7. It is an excellent alternative for those with allergies.
8. The system is silent and out of sight.
9. No maintenance is normally required.
10. Radiant systems are 25% more efficient than forced air.
11. They can heat the entire home.
12. Radiant heating can be used on the exterior of the home to help keep driveways, sidewalks, and roofs free of ice and snow.
13. Programmable thermostats further reduce unwanted run time on the system.
14. No duct work is required.
Drawbacks
The primary drawback to the underfloor radiant system is that your existing flooring will need to be replaced so that the new grid can be installed beneath it. This is actually a benefit if you are completing a remodel, since the flooring would be replaced anyway.
Costs
Average US costs are $11-$30 per square foot depending on the system selected and local labor rates. Operating costs are optimized when the system is installed over an insulation board with a tile or stone finished surface. However, electric radiant floor heating systems will work under most floor coverings.
What is Baseboard Heating?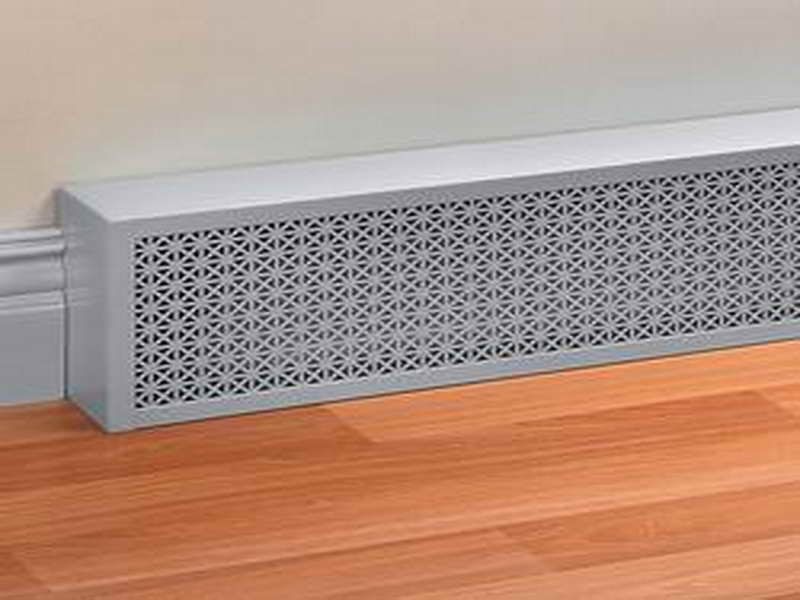 Electric baseboard heaters are typically sold in two-foot to eight-foot lengths and can be 120 volt or 240 volt (240 is more efficient). They operate primarily through convection, by heating a coil that is surrounded by air fins, allowing the heat to naturally rise and heat the air in the room. They are normally installed on exterior walls below a window to help compensate for the heat that is lost through the glass.
Installation
The upfront cost of installing electric baseboard heating is less expensive compared to other types of heating, but the U.S. Department of Energy says that electric baseboard heating can be more expensive in the long-term because it isn't as efficient. Most often, these units are installed as an additional heat source in a room that has a lot of windows. Installing an electric baseboard heater can be done by most DIYers.
Benefits
Baseboard heaters are very inexpensive to purchase and install. If they fail to operate properly, you simply purchase a new one.
No remodeling is needed to install baseboard heating.
Drawbacks
If you consider efficiency from the standpoint of converting electricity to heat, then 100% of the electricity required to operate a baseboard unit is converted to heat. However, its ability to heat a room is very inefficient. In fact, it costs 2-3 times more to heat a room with baseboard heat than with a HVAC unit. All the money saved in installation is lost in operating costs.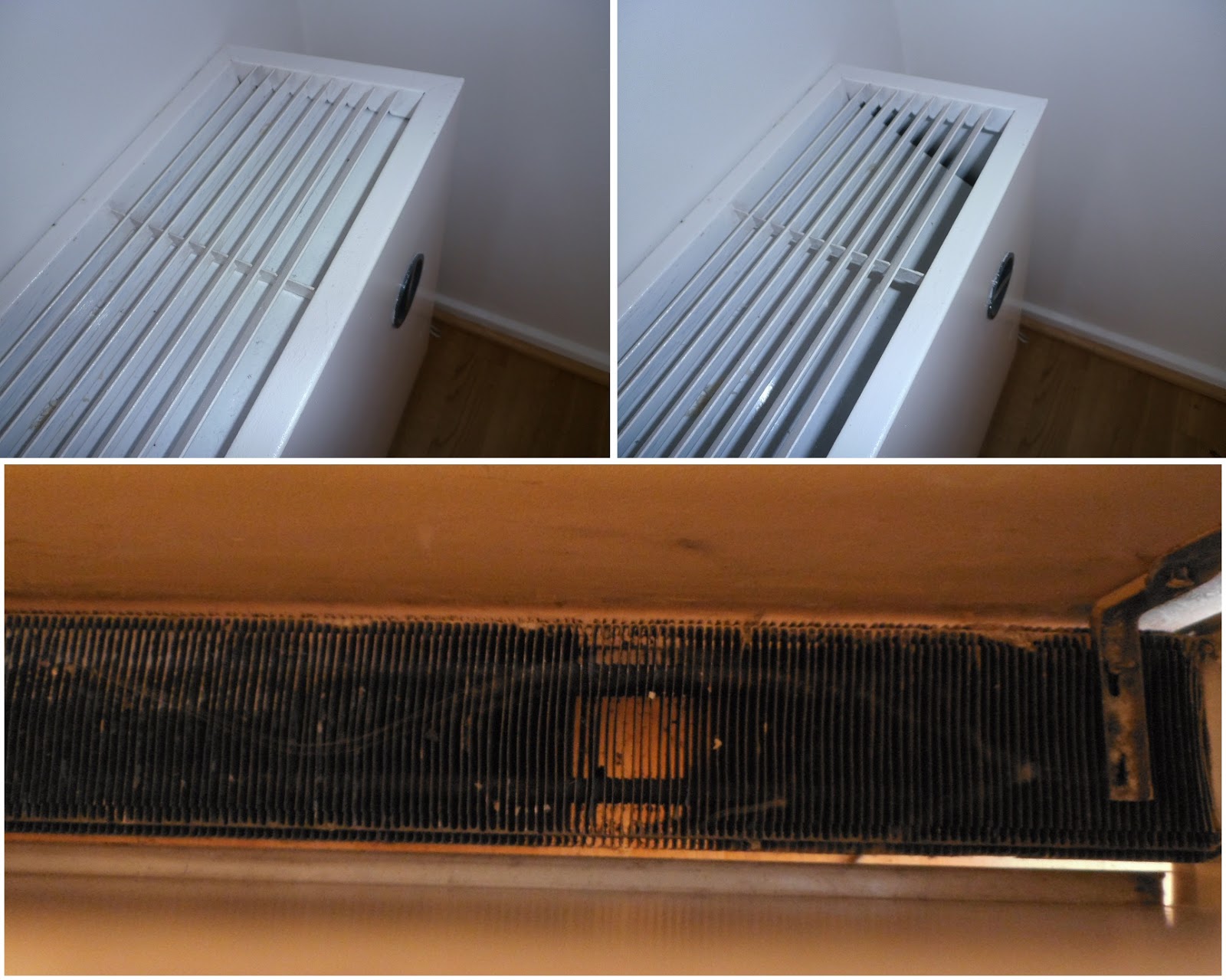 The unit only heats the area directly in front of it, leaving cold spots in the room. They are usually mounted in front of windows so that much of the heat that is distributed is lost heating up the cold air at the window.
They take up space in a room and can be dangerous if flammable items such as furniture and draperies are placed too close to the heating unit.
Costs
Costs are minimal for electric baseboard heat compared with any other type of heat because all that is needed is a section of heater and an electrician to connect it. There are no moving parts to break.
Common Ground when Comparing Radiant Floor Heating vs. Baseboard Heating
Both methods of heating share some common ground: they offer the homeowner autonomy in selecting which areas of the home are to be heated. Both are silent and both operate without disturbing the surrounding air with blown-in allergens and dust.
However,the similarities end there. Electric radiant floor heat is a far superior option to electric baseboard in every way when you consider their long-term benefits:
Evenly distributed heat
Economical and safe to operate
Completely out of sight
No maintenance
Adds value to your home
Whether you are building a new home or remodeling, radiant floor heat is the best option to consider for efficiency and comfort.
Where to Buy a Supplemental Heating Solution
Warmup is the world's best-selling electric floor heating brand and has been an innovator in the electric radiant floor heating industry for over 25 years. Their DCM-PRO Uncoupling System with the anti-fracture membrane provides Warmup with the confidence necessary to guarantee the mat and cable for life. They have simplified the installation process, making comfortable radiant floor heating available to most homeowners.
To get a quote on your next project, Contact us today and we will send you a list of what you need to complete your project, where to purchase the items and we will answer any questions you may have related to our products.
We look forward to serving you.
Heated Floors
Floor heating is the modern heating solution – creating the perfect temperature, making you feel warm and comfortable from the moment you enter the room.
Quote Selector
---