Controls for Heated Driveways and Sidewalks
Automatic controls for heated driveways and sidewalks will save you money by activating the system only when required. Sensors will capture moisture and temperature to anticipate snowfall and freezing temperatures.
---
NEW!
Warmup Releases the First-of-its-kind Smart Snow Melting WiFi Control: the WSM-252W
Warmup® is proud to introduce our new WiFi-enabled outdoor heating control panel. The WSM-252W will check the weather forecast to anticipate snowfall and pre-heat your driveway.
Through the Warmup WSM app, the system can thus operate without snow sensors and parameters can be tailored to operate the system with less wattage and amperage, thereby reducing running costs.

 Making SMART work for you
Exterior sensors can only trigger the system when it already snows. That is too late to activate a 6" slab in 30F weather. Using weather data pulled every few minutes, the WSM-252W bypasses the need for sensors and activates the system ahead of expected precipitation.
This means the convenience and safety of a snow melting system can be achieved with less wattage and lower costs.

 How does it work?
Upon installation, download the Warmup WSM app for iOS and Android and activate your system through the intuitive menu. The system will know your location and start pulling weather data. This means there is no longer a need for exterior sensors.
Is it going to snow at 6pm? The heated driveways system will find out the probability for snow and active at least 2 hours prior to the snow fall. This will enable your driveway slab to heat up to 40F-45F by the time snow does start falling. It will notify you on your smartphone of all actions undertaken. You can then manually overwrite or cancel from the convenience of your mobile device.
The WSM-252W also comes with manual activation and timer functions built-in.
Wake up to a cleared driveway
Applications
The Warmup WSM-252W is specifically designed for residential and light commercial snow melting applications. Driveway, walkways, loading docks and store entrances are some of the common places where the device provides the safety and convenience of automatic snow melting.
The device is compatible with most existing systems already poured and can be purchased to upgrade an existing installation. It is built in with up to 252 Amps of load switching at 100/600V. This is equivalent to about 1,000 sqft of snow melting area.
---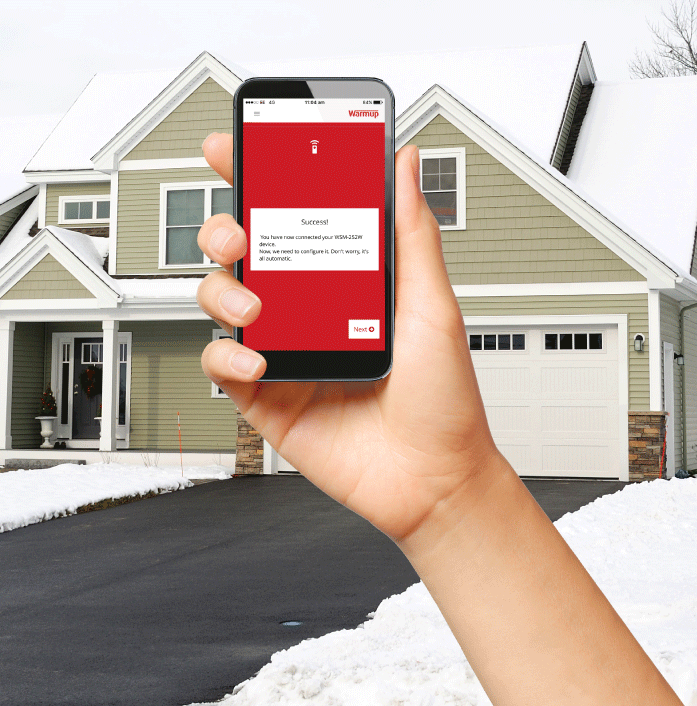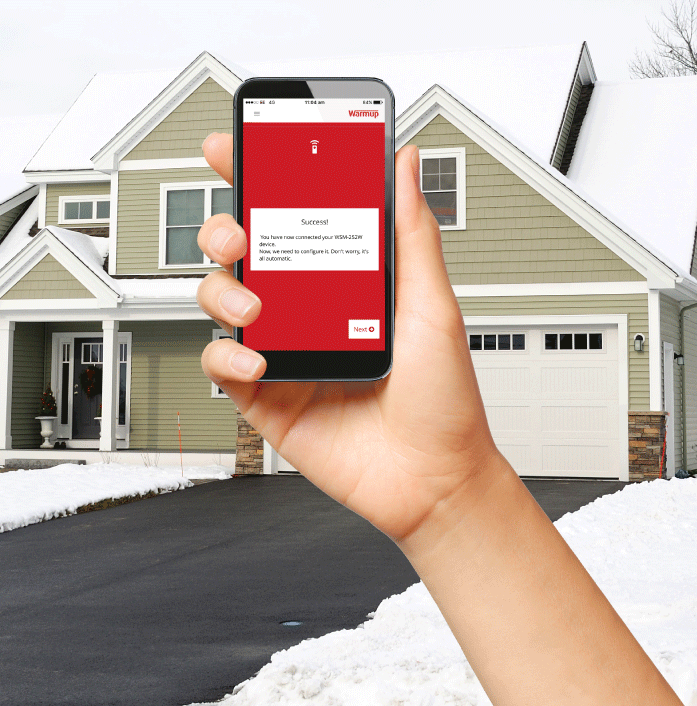 ---
More Snow Melting Controls
Warmup offers a selection of controls for heated driveways and sidewalks to suit your project.
The DS-2C and DS-5C controllers are for smaller projects up to 360 sqft. By combining the controller and sensor in one device, they are a simple addition to the Warmup heated driveways system.
These intuitive outdoor controllers will automatically activate based on readings from the temperature and moisture sensor. The DS series controllers are "all-in-one", with a mounted sensor and built-in relay contactors.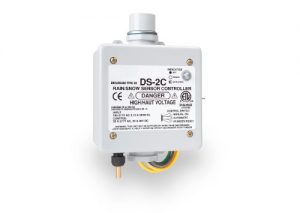 The WSM-63 offers both manual and optional sensor operation of your snow melting system. With a capacity of up to 252A (up to 1,500 sqft of snow melting) is suited for both residential and commercial environments. The simple 'on/off' button allows you to trigger the system manually. But it can be paired with an DS-2C sensor to operate automatically.
This control panel includes everything. With built-in relay contactors and GFEP protection, this panel can switch up to 4 times the supplied voltage. This means you can create up to 4 zones but power them one at a time, thereby reducing the amount of amperage needed to run the system. Ideal for larger projects over 1000 sqft. Watch how to program the Combo-600 video >>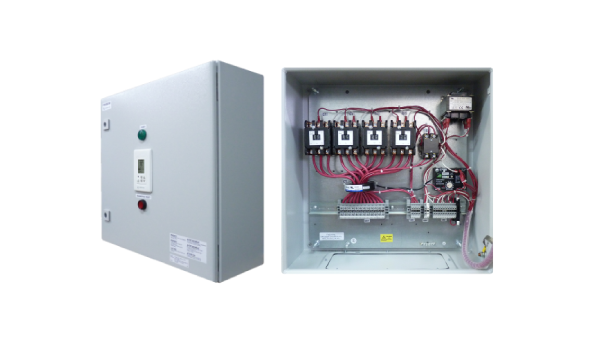 Not sure which control is best for your project?